A We-ID eHerkenning token gives you access to the online services of 500-plus companies and public sector organisations. An increasing number of those service providers now require an eHerkenning EH3 login. For many users, therefore, an EH3 token is the best option. With EH3, you can also access services that accept EH2 or EH2+ logins.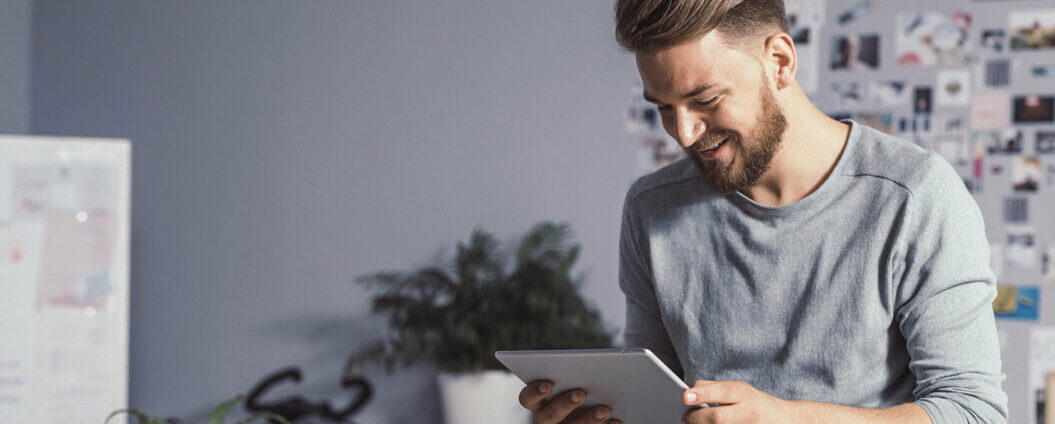 Multiple Chamber of Commerce numbers
Give your employees access to a comprehensive CoC structure
EH3 provides a substantial level of assurance. Before issuing an EH3 token, We-ID checks the relationship between the applicant and their organisation by referring to Chamber of Commerce registration data. A face-to-face identity check is made, where a physical identity document, not a copy, has to be shown. That can be done at the We-ID office or the applicant's premises. Once you've got your token, you log in with a username, password and an SMS code or PIN.
More and more online service providers require users to identify themselves using at least level-3 eHerkenning. You need EH3 to log in to the Employee Insurance Scheme Executive Body's Employer's Portal, for example. Submitting a VAT return to the Tax Service also involves using level-3 eHerkenning. Access to the Education Executive Agency (DUO) portal, the Customs Authority's website and some services of the Justis screening authority rely on EH3 as well.
How do I request an EH3 token?
Go to the EH3 request page on our website and enter your e-mail address. We'll then send you a link for starting or resuming the request procedure. Need an EH3 token urgently? Start a fast-track procedure by calling our Customer Service Team on +31 (0)85 023 9330 or visiting our fast-track web page.
What does an EH3 token cost?
You can get a We-ID eHerkenning token on a one-year or three-year contract. On a one-year contract, an EH3 token costs €41. For three years, the price is €89.85. In other words, only €29.95 a year. There are no additional one-off costs.