eHerkenning chain authorisation
Dutch companies are digitising at a rapid pace. More and more business is being arranged online. Between them, and with the government.
As a company, you can use an intermediary for this. This will arrange applications for building permits or parking dispensations on your behalf, for example. Of course, the intermediary must be authorised to do so. Chain authorisation via eRecognition ensures this.
Wondering how to apply for chain authorisation? We will be happy to explain it to you!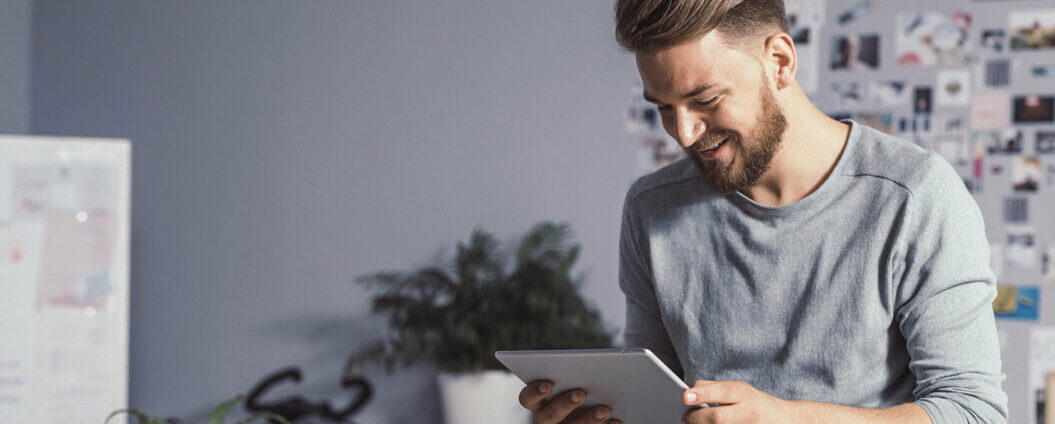 What is a chain authorisation?
With a chain authorisation, an organisation authorises an intermediary to log in with eHerkenning on behalf of that organisation. This allows the intermediary to arrange all kinds of matters online for relations with service providers. These include the Tax and Customs Administration, the Chamber of Commerce and the UWV.
The advantage for the intermediary is that, with chain authorisation, he or she can log in on behalf of several organisations at (government) services for which he or she is authorised. The intermediary's client does not need an eRecognition tool. Are you interested in chain authorisation? You can request a quote directly below.
How does an eHerkenning chain authorisation work?
With a chain authorisation, an organisation delegates the use of specific services accessible with eHerkenning to an intermediary. The intermediary then authorises user(s) within its own organisation who carry out the work. We-ID also offers the option of issuing chain authorisations for all services of one or more service providers.
We call this the Service Provider Authorisation. This authorisation also applies to all new services added by a service provider and is therefore always complete. Very convenient, both for the organisation issuing the chain authorisation and for intermediaries.
Does We-ID provide a Chain Authorisation Control Module?
As an agent, you automatically get access to our Chain Authorisation Control Module as soon as your first chain authorisation is set up. The Control Module gives you an overview of the status of all your in-progress requests. It also lets you easily add and remove clients, and link the chain authorisations that you've given to your users' eHerkenning tokens. There's a bulk invitation feature as well, so you can invite all your clients, or a group of clients, to authorise you to access a service for them.
What benefits does a chain authorisation offer?
A chain authorisation makes it much easier for an agent to look after their clients' affairs. An agent only needs to log in to a service once using their own eHerkenning token to act for all the clients that have authorised the agent. The agent doesn't need a separate eHerkenning token for each client. And the agent's clients don't necessarily all need eHerkenning tokens of their own.
Login on behalf of all organizations
Only one eHerkenning means required
Your relation doesn't need eHerkenning itself
How do I arrange an eHerkenning chain authorisation?
There are two ways of arranging a chain authorisation from a client to an agent:
Invitation from intermediary
Arranging chain authorisations for your relations? After completing the application, you will receive an introductory email with a link to the Chain Authorisations Management Module. Every person within your organisation who will be working with chain authorisations will need an eHerkening level 3 (EH3) resource.
Invitation from organization
The organisation likes to issue its own chain authorisation through We-ID's Management Module. In the instructions, we explain this in simple terms. To issue a chain authorisation to an intermediary yourself, you also need to be an administrator of an eRecognition agent at minimum reliability level 3 (EH3). For more detailed explanations in English please contact our customer service. 
A chain authorisation costs €19.95 a year, regardless of the number of authorisations. That includes the cost of verifying Chamber of Commerce data. The fast-track procedure costs €10 per client.